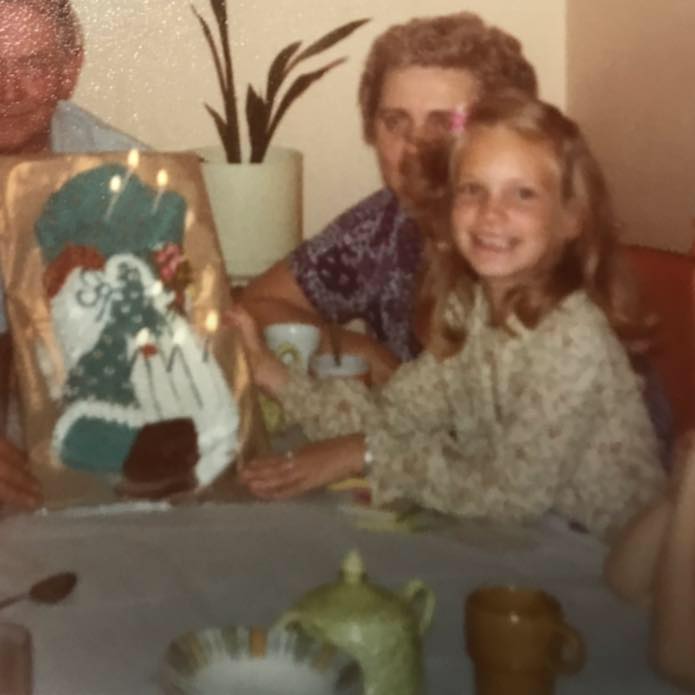 Do You Know About This?
It's almost my birthday. Actually, for the first time EVER, I am taking the day  OFF WORK. Yep.
And I'm going to strategically figure out how to use up all the freebies you can get on your birthday!
Did you know how many freebies you can take advantage of?  There are a LOT!
First, we should all get our birthdays off.  Free vacation day.  Because nobody should have to work on their birthday.  Right?
My birthday almost always falls in line with Thanksgiving – so more often than not – it's kinda mixed in with the turkey and the pumpkin pie. Not terrible.  But never a party or get together. Everybody is busy with their stuffing and turkeys and family of their own.
I'm not complaining.  My mom always made us amazing cakes. Always homemade and always with money in it.  Pretty sure people these days would frown on it. Come up with all kinds of reasons why it's not a good idea – but I would still love money in my cake.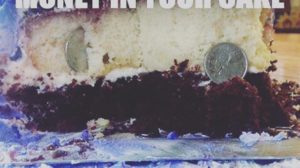 A friend of mine shared with me recently just how many things you can get for FREE on your birthday.  So I did some research and yes, there are a lot of things!
According to this website- RED FLAG DEALS
You can get a free dessert on your birthday at Boston Pizza.
 You can get a free cup of tea on your birthday at David's tea if you join the Frequent Steeper program.
Denny's offers you a Free Original Grand Slam on your birthday. Just walk in and enjoy!
Harvey's offers a special gift burger on your birthday.
Mary Browns offers a free Big Mary on your birthday. 
Starbucks offers up a free drink.  Anything you want – any size! It's awesome.  You must be a Starbucks Rewards member first.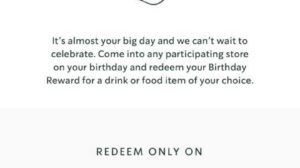 Menchies offers a five dollar coupon towards your purchase.
Other businesses might offer discounts too – Ricki's gives you $10 dollars off, and so does Coles book stores.
It's awesome.
So that's part of my plan tomorrow. Which kinda makes up for stuff like having to splurge on a license plate sticker for your car.  Whoever decided we should do that on our birthday really doesn't know how celebrations work. (smile)
I love my birthday. I'm not afraid of getting older. I see it as a gift that not everybody gets.
Bring on 48. I'm excited for the year ahead.
It's been good so far. I've had some amazing events happen in my life. I'm surrounded by incredible people.  I've met some really cool people. I've done some amazing things. There's also been a lot of struggle and a lot of sadness and tears and it all brings me to who I am today and for all of it – I am thankful.